Storm Damage and Dangerous Removals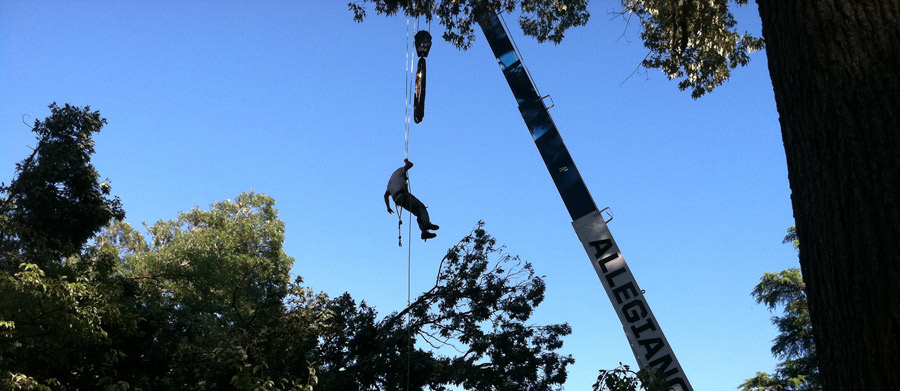 Hundreds of thousands of trees in the United States are storm damaged by wind, ice and lightning each year, causing more than $1 billion in property damage. The best way to protect your home or business is to ensure proper planting, prevention and treatment.
If a storm has caused a tree to uproot or heavy branches to threaten your home, call on Artistic Tree Care – we have been removing dangerous trees in the Houston-area for more than 18 years.
Our rope climbers are professionally taught and can rope climb without the use of gaffs, so as to not hurt the sensitive cambium layer when trimming trees. This allows us to take care of any dangerous removals fast and efficiently.
If the job is particularly large, our team utilizes not only our rope climbers, but also large cranes and aerial lifts in order to make sure any potential damage to your home or business is left to the absolute minimum.
For added peace of mind, Artistic Tree Care also carries more than $2 million in liability insurance.